Taking your own handprints, footprints & fingerprints, what you will need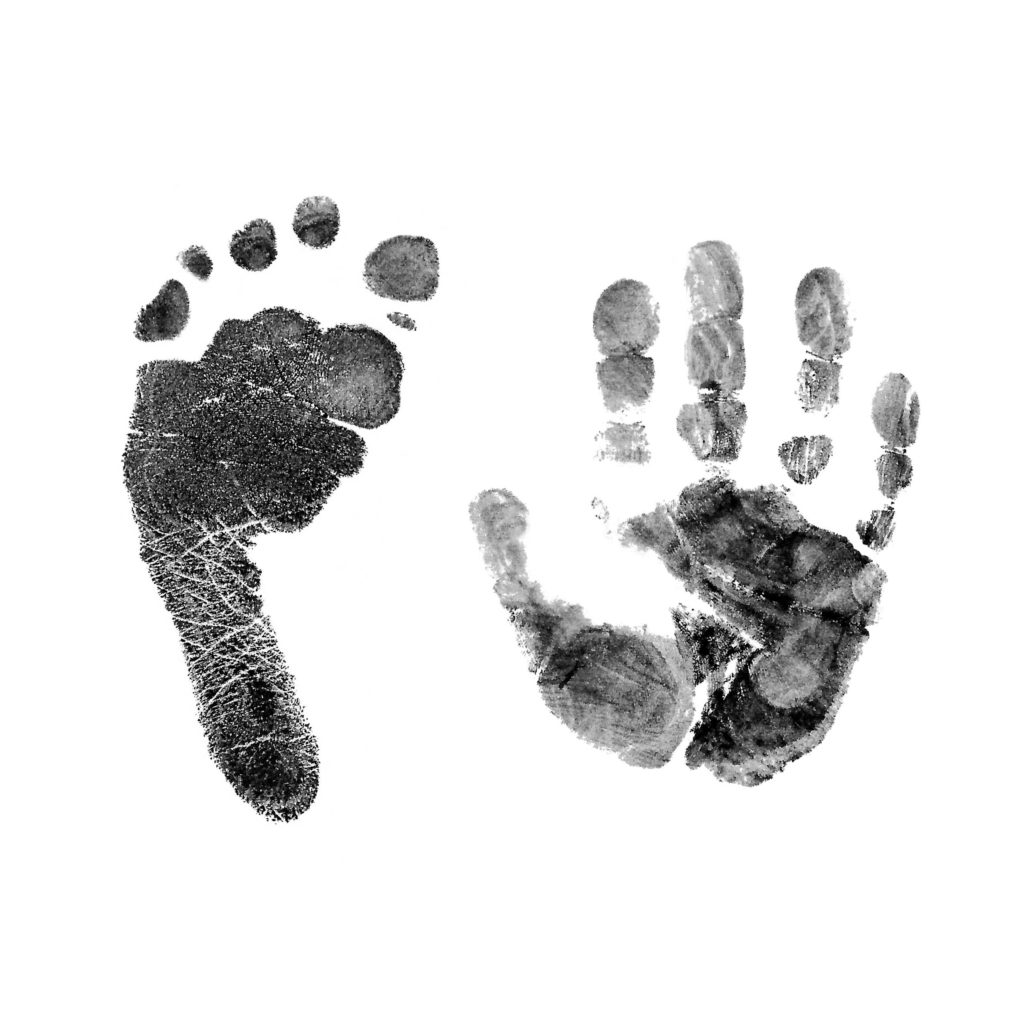 For fingerprints
A few sheets of plain white paper, an HB pencil and a roll of sticky tape (sellotape or similar)
For hand or foot prints
A few sheets of plain white paper, an inkpad or poster paint.
How to take a fingerprint
Scribble a square on the paper around 5cm x 5cm with the pencil
Rub your finger on the patch you have just made on the paper
Cut a short length of tape and press your now pencil covered finger on to the sticky side
Stick the piece of tape with your fingerprint onto a clean patch of the paper.
Please try to ensure the tape has no hairs or dust trapped underneath as this can affect the quality of the print and detail of the finished charm.
Handprints & footprints
Handprints and footprints can be simply taken with a black ink pad or poster paint, on a clean piece of white paper.
Alternatively, if you prefer, you can request an inkless printing kit along with your order and we will send one out to you.
I have my prints, what now?
When your prints are ready for us, please ensure you clearly mark them with your name and order number. You subsequently have the following options.
Take a quick photo (not suitable for fingerprints) or scan, then send them directly to us via our print uploader or email them to Sales@Baby-Casts.Co.Uk
Place your prints in a card backed envelope & drop them in the mail
Call in to our studio and let us scan them for you (great if you are local)
Once we have your prints on file you can utilise them to order any of our personalised products, even future orders can be made using the prints we have on file. We will keep your prints on file for 18 months from the date we receive them using a dedicated secure online storage service, unless you wish otherwise of course. If you wish for us to store them for periods that are more prolonged, please let us know when you place your order and we will discuss the options available to you.
For more information on our Jewellery, please see our F.A.Q page
For special previews of all our upcoming products check out our Facebook page.