3D Miniature Hand, Foot & Paw Jewellery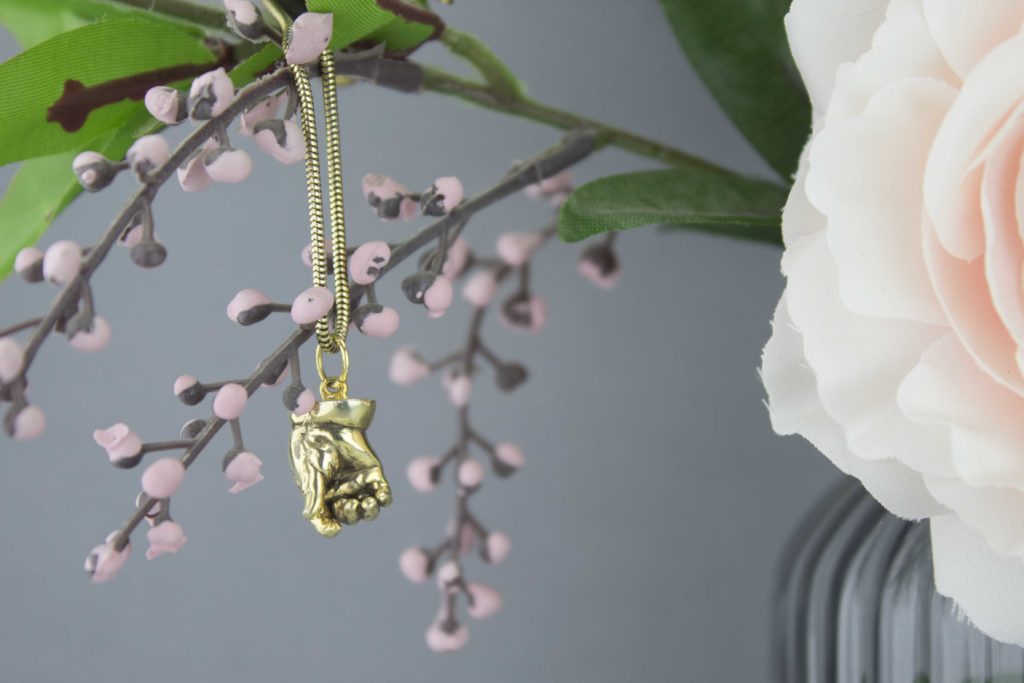 Stunning handcrafted mini hand, foot & paw jewellery, created from actual copies of your loved ones hands, feet & even your fur baby's paws. Capture that special moment forever in solid silver & gold to keep it with you always.
It all starts with a cast
Many people have special casts of their loved ones in their homes already, if not, let us make one for you. Our 3d casting pages have lots of information on them to help you.
Once we have your cast we then convert it to a digital copy using our proprietary hardware. From this point, we can miniaturise them to create your bespoke jewellery.
Make it yours
Your miniature 3d cast jewellery can be made into either luxury pendants, gorgeous understated charms or your own bespoke ideas. Pendant sized mini casts are all fitted with matching jump ring to suit chains up to 1.6 mm. Charm sized mini hand, foot & paw casts come with a choice of different fittings to suit virtually all European charm bracelets.
Heirloom quality
Mini hand, foot & paw casts are the ultimate luxurious keepsakes of your loved ones, each one handcrafted in solid Sterling Silver or 9ct Gold & hallmarked just for you. Creating an amazing piece of heirloom quality jewellery that will last for generations & loved for eternity.
With prices starting from only £374.99, why wait. Contact us to start your journey to creating your very own bespoke keepsake
Special previews of all our upcoming products are available on our FaceBook page.